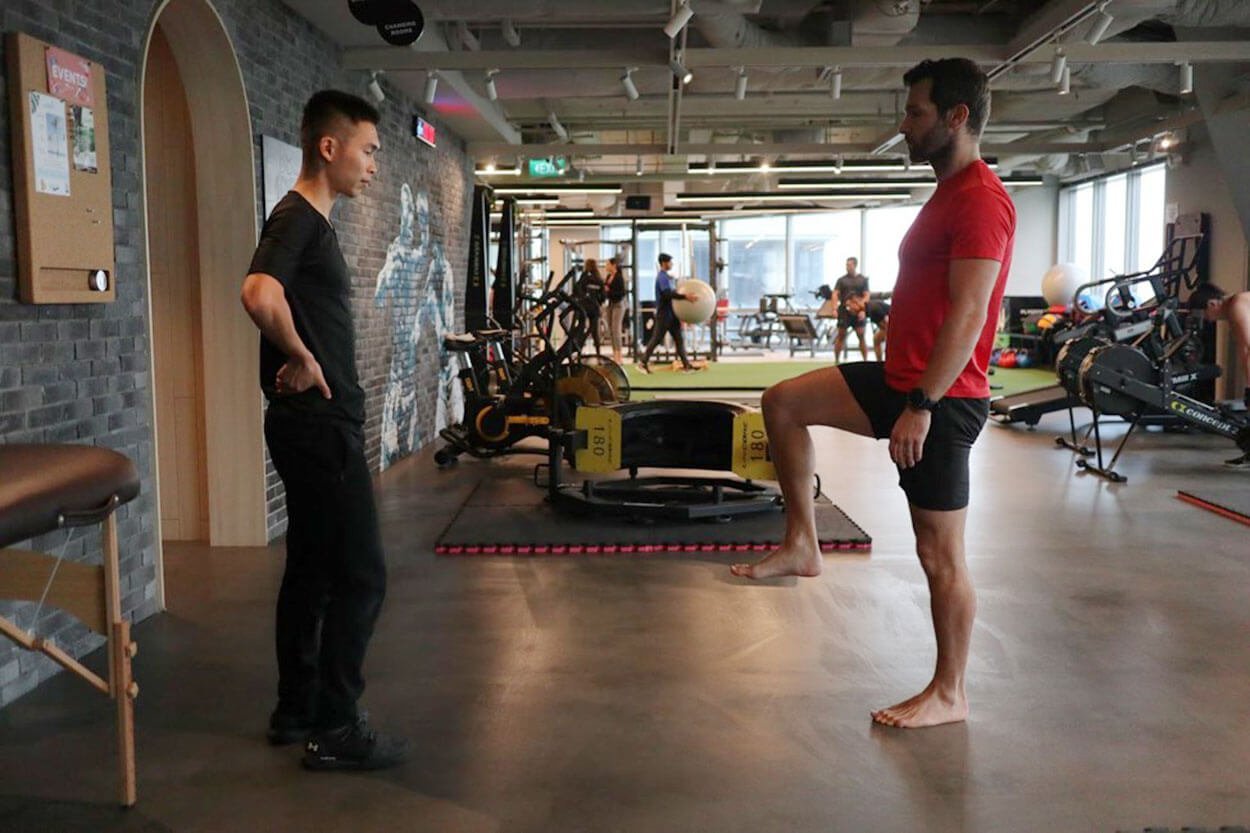 Thank you for designing my programme for the Berlin Marathon and helping me achieve a personal best of sub-4 hours. I most definitely wasn't the easiest of clients to manage but you figured it out and was as calm as collected as anyone I know, which gave me confidence despite only having trained once a week sometimes.
Joe Hanney, Community Manager
Cutting an Hour off Marathon Personal Best to Go Sub-4 After One Year Running Hiatus
Joe's the community manager of Core Collective, the co-working gym which we're based at.
Not long after he onboarded us, he came to us with a personal goal: to run a sub four marathon.
Prior to that moment, he had stopped running for a year to focus on other fitness goals. And his personal best was close to five hours.
The reason for his goals? His wife.
Together, they would be running the Berlin marathon as a fundraiser.
We started off our journey with a basic run gait analysis (You can see the process and the simplified report here). From the session, I knew what he had to work on. We then built up his mileage slowly before doing a time trial.
From the time trial results, I knew the sub-4 goal would be possible, but it would be a tough ask.
Furthermore, he wanted to achieve other fitness goals and was trying out biohacking at the same time. This limited his running to three sessions per week.
For most weeks, only two of the three sessions would be executed.
That said, planning was not straightforward. We had to optimise each session, so there were plenty of last-minute changes to the plan each week.
For the week with the longest run of 25km, we did part of the run together, starting off from Core Collective. It helped him keep to the pace at the start, and more importantly, complete the workout.
On race day, he braved the weather, physically and metaphorically, to finish in a few seconds into 3hr59m.
Read his recount of the race on his Instagram post here (we're tagged as Second Wind Nation, our former company).
You Can Be Our Next Happy Client